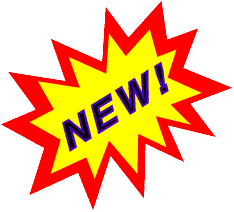 Important Issues to the Native Community
Through the use of articles, videos, PowerPoint, and discussions, we will examine issues through Indigenous eyes that have emerged through years as important to the Native Community, focusing on how the issues have developed, why they are important, the impact they have had, and what solutions have resulted. Areas we will investigate are the following:
​



The Indian Boarding Schools: A Lasting Legacy

Missing and Murdered Indigenous Women

Pipelines Poisoning Our Lands

Abject Poverty

The Fight for Hunting & Fishing Rights

Gaming & Casinos

Native Rights & Resources

Family & Community Issues
Week Three - Pipelines Poisoning Our Lands



Native America is active in fighting pipelines nationwide. Pipelines for fossil fuels provide the infrastructure to keep America addicted to fossil fuels. That addiction to fossil fuels is, in turn, fueling climate change. The US is the number two contributor to climate change in the world (second only to China, which has a far larger population), and the energy and transportation sectors drive most of that climate change.
Pipelines don't only fuel climate change. They also cause massive amounts damage on a local level:
Building pipelines results in deforestation and the destruction of habitats for multiple species.

There have been approximately 9,000 significant pipeline spills over the past 30 years. Over 500 people have died because of these spills, in addition to 2,576 people injured, and over $8.5 billion in financial damages.

Property owners around the country have had their land seized under eminent domain to build pipelines. Lower income people and people of color are disproportionately affected by this, including Native Americans.
Local people impacted by pipelines are the leaders in fighting these deadly fossil fuel projects. Several of the largest pipeline projects in the US directly impact American Indian communities, including the Keystone XL, Dakota Access, and Enbridge pipelines, and it is these communities are on the front lines of fighting back. Native America has joined with allies nationwide to support impacted communities in opposing the following:
​
The Keystone XL Pipeline, would bring 830,000 barrels of tar sands oil to the US each day

The Dakota Access Pipeline, would bring over 570,000 barrels of fracked crude oil from the Bakken Shale each day. The pipeline threatens the lands of the Standing Rock Sioux and the water supply of millions of people

Cove Point, a natural gas pipeline and liquefied natural gas export facility in Maryland, would export fracked natural gas oversees

The Jordan Cove liquefied natural gas terminal in Oregon, which would have exported fracked gas oversees. In 2016, the Federal Energy Regulatory Commission denied a permit to Jordan Cove, making it one of the rare fossil fuel projects rejected.

The Atlantic Sunrise pipeline, which would bring fracked natural gas through Pennsylvania



How did (does) this atrocity impact the Native Community?
I

ncrease your knowledge of this week's topic by reading some articles or viewing some videos.






ARTICLES:
​



​
​
​
​​
​
VIDEOS:
​
​
​
​
James A. Starkey, Jr.
Ojibwe Teacher & Writer